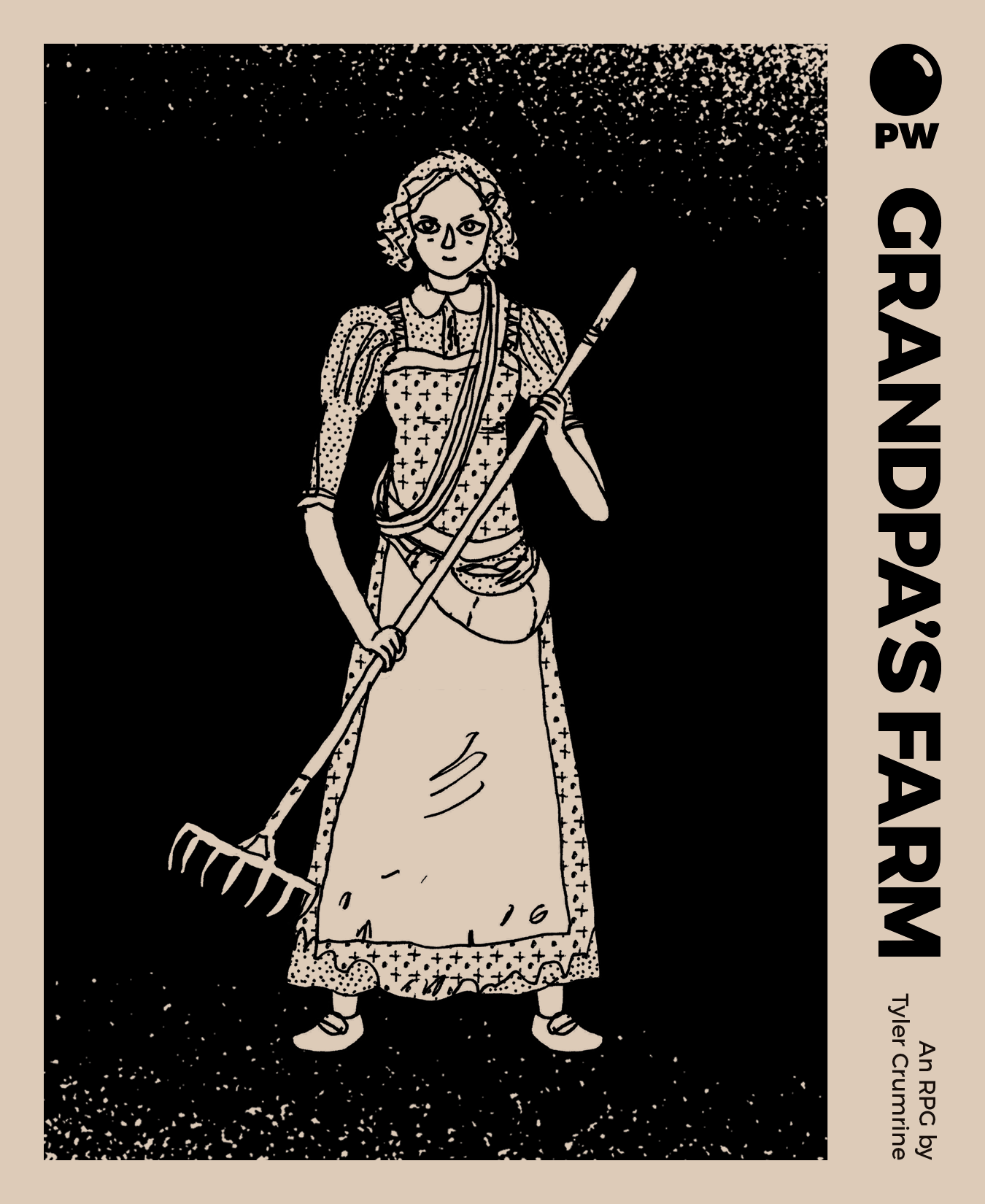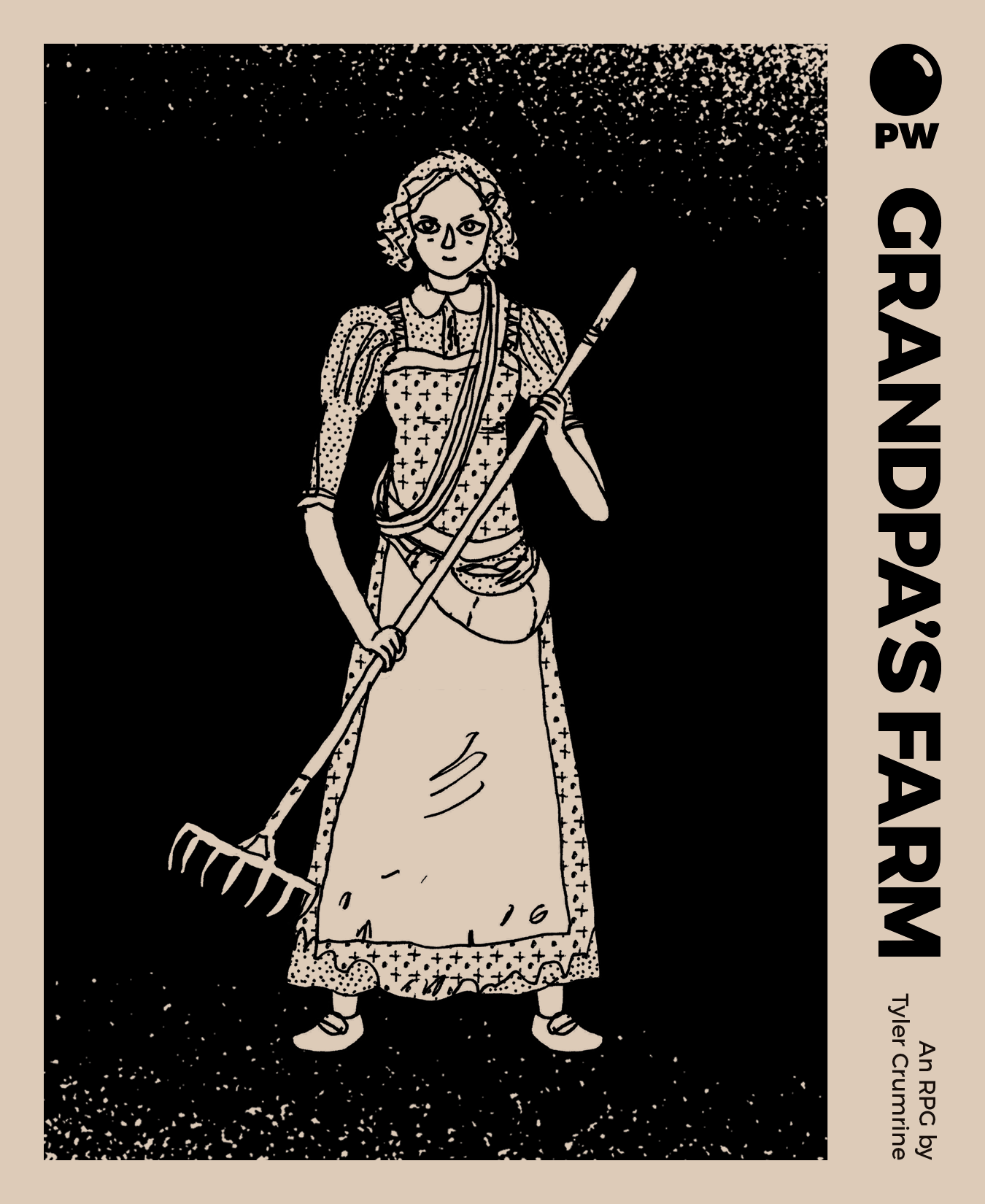 Grandpa's Farm
$15.00
Grandpa's Farm is a letter-writing roleplaying game inspired by slow-life video games like Harvest Moon, Animal Crossing, and Stardew Valley. In Grandpa's Farm, you've inherited a long-neglected farmstead and are about to spend the next four years of your life getting it up and running again.
Each turn, you'll draw from a deck of playing cards and interpret card values to determine the progress made on your farm over the course of a single season. With that progress in mind, you'll then chronicle your revitalization efforts by writing a letter to a loved one. Optional mechanics are also included that allow you to alter your deck by trading or competing at local festivals. Removing cards will make certain kinds of progress more likely, and festivals can be roleplayed alone or with fellow players.
To play Grandpa's Farm, you'll need:
One or more players
One standard deck of playing cards per player
Writing materials (paper and writing utensils)
A simple calculator (optional)
If playing alone, a second deck of cards for solo festival mechanics (optional)
Grandpa's Farm is printed as a 30-page, 4.5x5.5", pocket-sized paperback, and modifications are included for online play. A PDF-only copy of the game can be bought at a discount on itch.io.
For a complimentary PDF, forward proof of physical purchase.
Illustrated by Evlyn Moreau.